This weekend brought an unexpected trip to West Virginia(funeral), but also an opportunity to get in some out of area riding. Yesterday, I got warmed up with some stellar road riding, which I've already talked about in another thread:
http://www.endomondo.com/workouts/i6EDeBnFz7k
That was just the appetizer. Today, I had intended to head up to Menongahela Nat'l Forest to do some exploration riding with the brother. My cousin mentioned some riding in Fayetteville, so I checked into it. They opened up the IMBA designed, Boy Scout built Arrowhead Trails in September of last year. So we headed there instead.
We got up at 7am, and were on the trail around 8:30. Overnight temps in the twenties had the tread frozen solid, with near perfect winter riding conditions. To think I almost left the bikes at home.
These are exactly what I envision a well built trail should be. Endless flow on dirt singletrack, built to IMBA specs. The downs flow into the ups, and there isn't much straight trail. Everything weaves the contour lines on the side slopes. The amount of labor put into the bench cutting here is hard to fathom. Score one for free child labor.
The following pics aren't really representative of the majority of the construction out there, but these sections were fun too: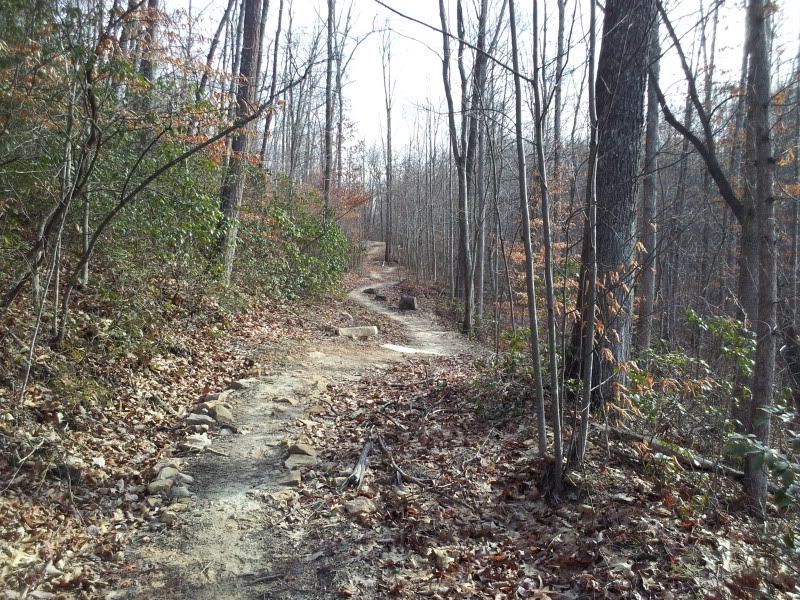 There are lots of large boulders and rock formations mixed in here in there, which makes the tread more interesting and the scenery ain't bad either: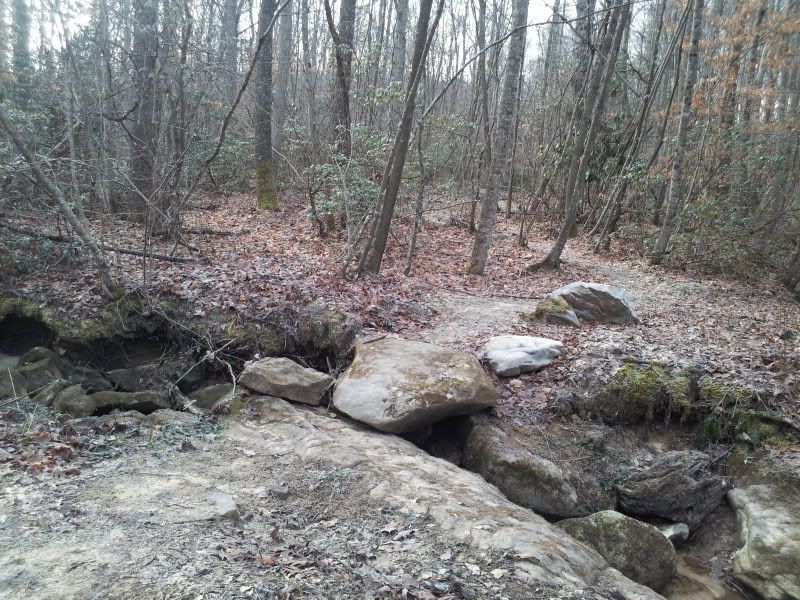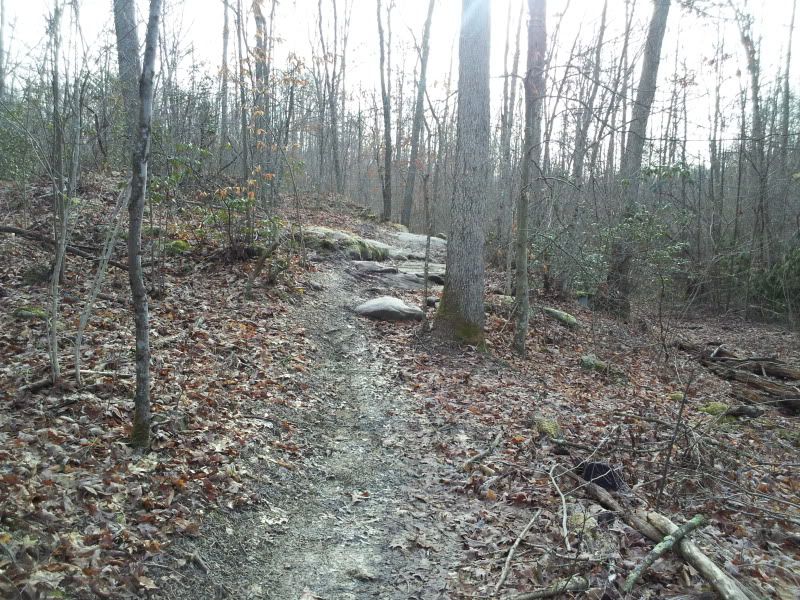 My brother standing on the trail: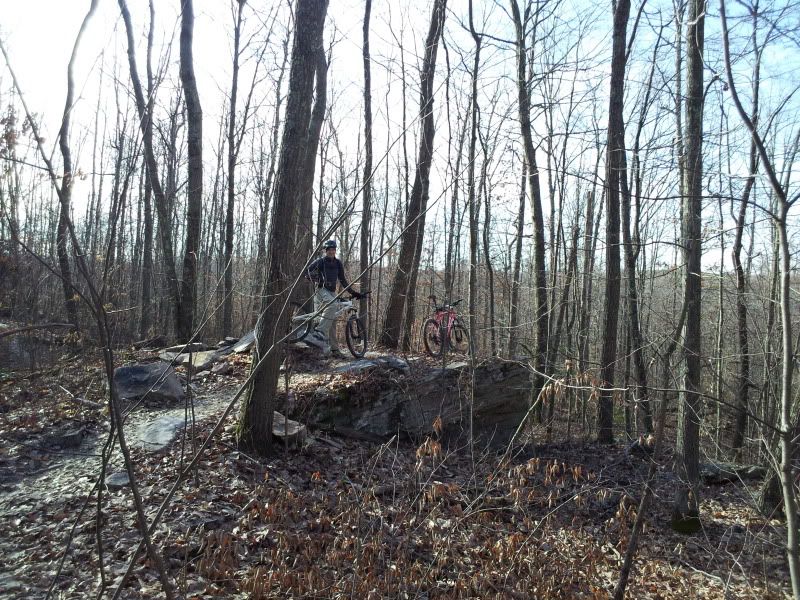 We did 3 or 4 different loops: Clovis is a short, relatively easy loop. A nice warm-up and is worth riding. Dalton and La Croy are both 'more difficult', and have a little tech. All are flowy, with moderate climbing. The trail design here reminds me of Acradia Dunes, but with more interesting terrain and more rocks mixed in. Just a terrific trail system. Ride log. Slow pace, as my brother is not a seasoned rider:
http://www.endomondo.com/workouts/n7hw-8mkBBw
I would highly recommend this trail if you ever get the chance. There is more here than we got to ride, and I hear they've got plans for more in the future. Easily one of my favorite rides anywhere.
Oh, BTW, you are riding near the rim of the New River Gorge. There is a nice panorama on Dalton trail, but the pics didn't turn out well. Beautiful area.