Trail day was a great success! Thanks to Roy, Bob, Erik, Marty, Nick, Paul A., Greg, Mark,
Robert, Jim, George, Mike, Norbert, Jeff and Jerry. Aaron and I would like to thank these
15 awesome individuals for taking time out of their busy lives to come out and help build
two new segments of trail at CRPT. You people
rock!
And speaking of rocks check these out.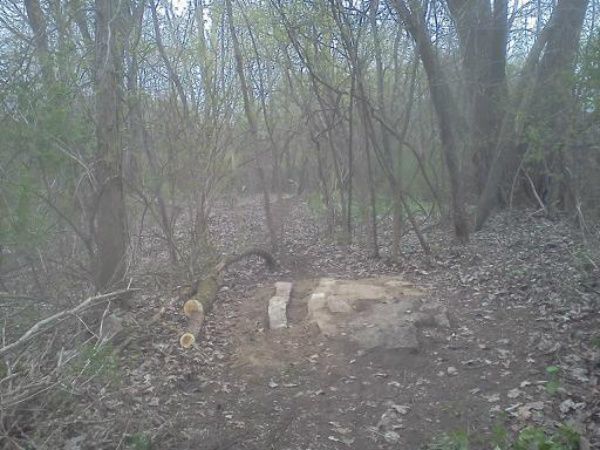 Here is a off camber rock wall section.
At the bottom of this there is alittle surprise.
Sorry for the pic quality it was really hazy this morning when I was out there.
I do have one more feature I want to add, haven't decided where in the new
segments I want to build it. If you've ever seen endurocross you will have an
idea of what it is I want to build. It will be sick on a mountain bike.