I got up early this morning and finished the project I have been working on this week. The new
and improved "Big Skinny". I can't wait to give it a ride, but that will have to wait till tomorrow
im beat after another 4 hours today. 16 hours total, that includes prepping feature site, moving
skinnys from old site and contruction.
This is what it looked like before I prepped the site.
You've heard of two men and a truck. This is one guy and a wheelbarrow moving
the 15ft skinnys 100 yards up the trail out of the flood plain to the new site.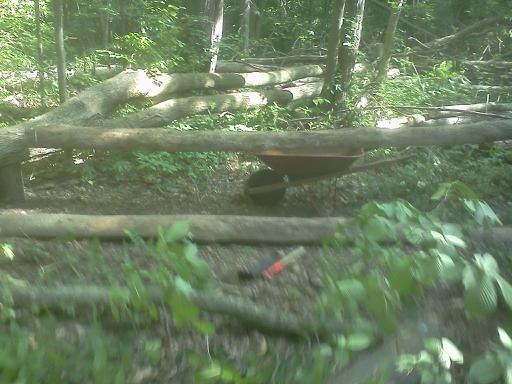 Getting close. The end is in sight.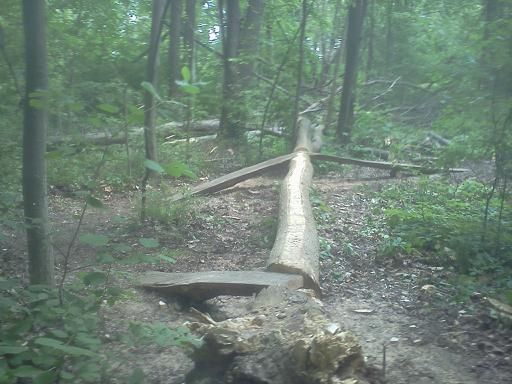 All done. With multiple lines.