Sunday Bootleg Sessions - FMR Challenge - The Finale!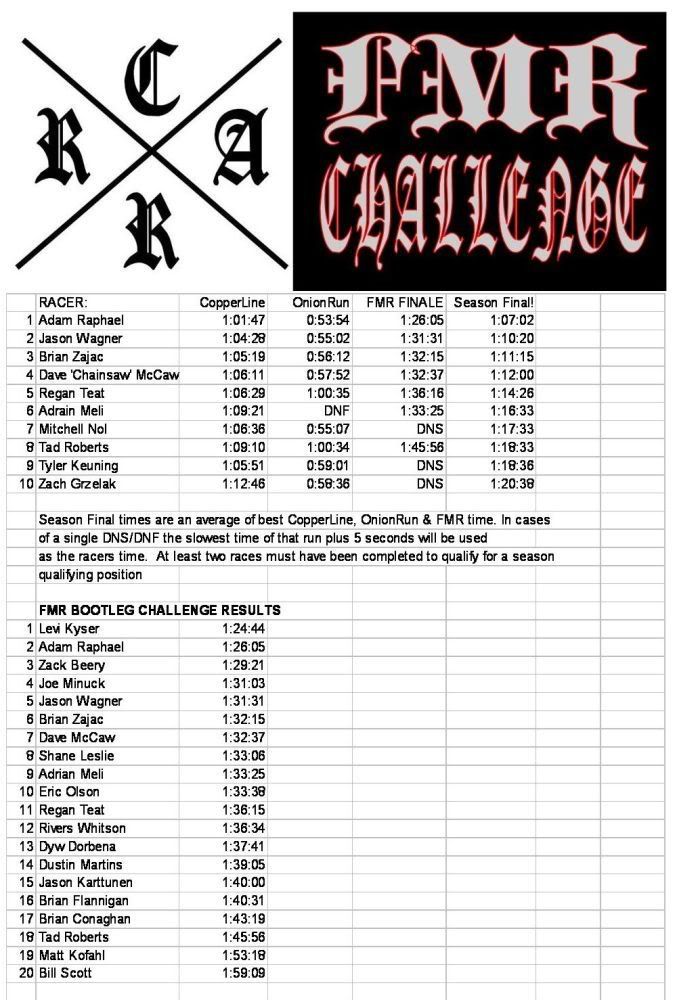 Huge thank you's to everybody who made it out this weekend.
Got lots more fun in store for 2011!!!
Got any pictures please post'em!
Also CRRA members please invite anyone to join our group if they are like-minded
If interested in knowing more of the freeride-fun in Northern Michigan hit us up on Facebook!!!
Facebook: Copper Ridge Riders Association
http://www.facebook.com/?sk=2361831622# ... 4244594786